Pastor Merv and Dawn McNair
Pastor McNair graduated from Heritage Baptist University in May of 1993. Before starting Lighthouse Baptist Church in Lebanon, IN he served as the Youth Pastor for The Lighthouse Baptist Church of Indianapolis, IN (1990-2000).
Mrs. Dawn McNair serves as our Church Secretary. She leads our Ladies' monthly group meetings as well as serves as our Church piano player, Children's Choir Director and K-1st Grade Sunday School teacher.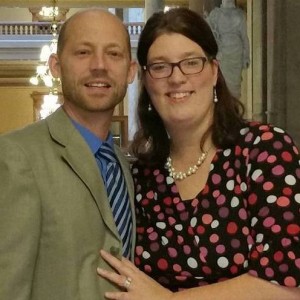 Deaf Pastor Mike and April Holman
Bro. Mike Holman, who is Deaf himself, is our Deaf Pastor. He and his wife, April, joined Lighthouse Baptist Church in April of 2012 to begin the Deaf Ministry. Bro. Holman teaches our Deaf Sunday School as well as hosts a monthly Deaf Service and activity. His wife, April who is hearing, helps with the interpreting of the services.
Mrs. April Holman serves as a Church Secretary and also administrates the church website and church social media pages.
Associate Pastor Bryan and Beth Hickman
Bro. Bryan Hickman is our Associate Pastor, serving in whatever capacity that is needed. He is also the Choir Director as well as our Youth Sunday School Teacher.